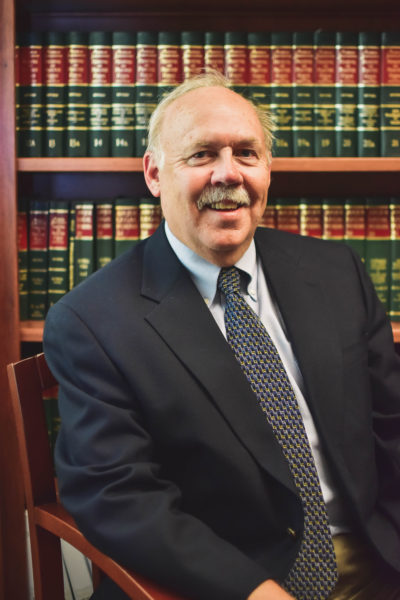 Contact Mark W. Shepherd
About Mark W. Shepherd
Background
Mark was born and raised in Minneapolis, Minnesota, and graduated from Southwest High School. He attended Concordia College in Moorhead, Minnesota, graduating with degrees in Accounting and Spanish. He returned to Minneapolis to attend the University of Minnesota Law School. He moved to Worthington in 1979 and worked for one year at the local Legal Services office where he first represented people in Social Security Disability cases. He then joined Dave Von Holtum and Jim Malters and developed a practice in Workers' Compensation for the Worthington firm. Mark enjoys traveling with his family, golfing, genealogy and reading in his spare time.
Credentials and Recognition
Mark has more than 35 years of experience in Social Security Disability cases and nearly as many years representing injured workers who have compensation claims under Minnesota law. He has appeared well over 100 times before Administrative Law Judges in Social Security Disability hearings. He has also filed Workers' Compensation claims and appeared on behalf of many hundreds of injured employees which have resulted in favorable decisions and awards or settlement approvals by Compensation Judges. He is a past President of the Minnesota State Bar Association's Thirteenth District and has served on several District Bar Association Committees.
Areas of Practice
Education
Concordia College, Moorhead, MN, 1976, B.A.
University of Minnesota Law School, Minneapolis, MN, 1979, J.D.
Bar Admissions
Minnesota State Bar
U.S. District Court, District of Minnesota
Professional Associations
Minnesota State Bar Association Member
Past President of the Thirteenth District
Community Involvement
Co-Chair of the Worthington Area YMCA New Building Capital Campaign
Past member of the Board of Directors of the Worthington Area Foundation
Past President of the Worthington Area Chamber of Commerce
Past President of the Worthington Area YMCA
Past member of ISD #518 Board of Education
Current member of the Worthington Regional Health Care Foundation board of directors
Active Member of American Lutheran Church, Worthington
Past service on the Church Council and many committees